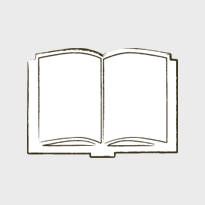 My sister Ang came with me to Chapters when I went to buy this book. She asked what book I was looking for, and I replied, at what I thought was a normal speaking volume, "The Book of Negroes." Several people turned and looked at me, and my sister said, "the book of what?" and looked a bit embarassed that I chose to use
that
word. Because I
don't
like people and I
do
like making them feel uncomfortable about their latent racism, I looked around and replied in what I knew was louder than a normal speaking voice, "Sorry, should I have said the Book of Coloured Folk?" and then something about it being a pretty frigging popular book that
everybody
has heard of.
Apparently, though, it's not. A book that everybody has heard of. And
Lawrence Hill
, to my wonder and amazement, is also not the household name of a literary giant that I thought he was. He is, whether you knew it or not, a well-respected scholar, and a revered (and mightily awarded) author. He's also Canadian, and someday I will probably
post
boast about the rich field of literary genius that we've cultivated here in the Great White North (those long, hard winters lend themselves nicely to reading and writing and pontificating by the fireplace, I guess). But not today--today I address only Lawrence Hill and
The Book of Negroes
.
The fictional Aminata Diallo, a girl kidnapped into the slave trade in the late 18th Century, narrates
The Book of Negroes
as it follows her transient and at times indigent life through Africa, the United States, Canada, and England. The mostly analeptic storyline is framed by Aminata's account of a few days in her old age, removing any suspense about her eventual fate within the first several pages of the novel, and putting the focus on the details of the story. That way, we can be patient in appreciating its ebb and flow, and in processing each event and person encountered, rather than hungrily chomping for a suspense-relieving ending. In a novel that's really about the
journey
and its importance, Hill's narrative approach is perfect.
I'm certainly not suggesting that the story is boring without that suspense, though. You will, without a doubt, find yourself unable to put the book down at certain points thanks to Hill's adept creation of engaging characters and his mastery of the balance between description and plot progression. And although the plot line of
The Book of Negroes
runs into some of the most appalling events in human history, Hill presents a disarmingly personal story of human beings faced with difficult situations and choices, allowing us (yep, even us whiteys) to relate with his protagonist rather than distancing us from her through pedantry or sensationalism.
For someone like me, who can't turn a page of a badly-written story no matter how much I want to know what happens, Lawrence Hill is wonderful. He knows how to construct a sentence, a paragraph, a chapter so that you can settle into the cadence of the novel effortlessly and just rest there for hours without so much as a grated syllable. The narrative, dialogue, mood, and plot are all handled so smoothly that he makes it look easy to create a world and get a reader nestled into it almost instantly. But it's not easy, as you well know if you've read any more than about ten books in your life, so it needs to be said that Hill's talent with the aesthetic of the novel is remarkable.
I don't want to spoiler this novel because this is one that should be on every single person's reading list and I don't want to give anyone a reason not to put it there. Now-ish. So I'm not going to say too much more, except that I can't think of a single person I know that I'm not absolutely positive would appreciate
The Book of Negroes
. And I know a diverse range of people, so I probably know someone like you, and therefore, I bet you'll appreciate it, too.
Also, I'm a bit anal about the counting of errors in published works, and there was only ONE in the entire 384 page novel. That's pretty unusual. So kudos to Hill and his editors, and to the folks at HarperCollins.
By the way, in the US, Australia, and New Zealand, you can save yourself from my bookstore embarrassment because it was published as
Someone Knows My Name
, which is, by comparison, a lame-ass title. But those long, hard winters also made us more able to handle tough words, I guess.
Deets:
Buy it at Chapters
Published: October 4, 2007
Publisher: HarperCollins Publishers Ltd
ISBN - 10:1554681561
ISBN - 13:9781554681563
SIDENOTE:
August 1st is the anniversary of the abolition of slavery in Canada (and other British colonies) in 1834. Don't you think we should have fireworks that day instead of on the day we celebrate our freedom from
absolutely nothing
on July 1st? I do. I'd start a petition, but I'm pretty tied up with tweeting and stuff.
ALSO:
Don't worry--I'm not going to blog about every book I read.